Destination Highlights
Over 480 Blue Flag beaches
Incredible All Inclusive hotels
Hot weather from May to October
Great for all holidaymakers
On the Beach Perks - FREE Lounge & FREE Fast Track
Today is the day. You're up early, the other half has checked the passports a thousand times and you're on your way. The kids even had cake for breakfast… because you're on your jollies. Holiday mode is on! The only thing between you and the beach is the dreaded airport faff - the security queue, the food and drink queues and all that money you spend. But, what if we skipped that bit? Skip the security queue. Stroll into the swanky airport lounge and load up on free cake. Enjoy Free airport beers and Wi-Fi access to brag about it? Now, that's what I'm talking about. With FREE security fast track on all package holidays and FREE lounge access for 4 or 5* package holidays, that's exactly what you get. Your jollies just… jollier. Free security fast track and free lounge offers apply to outbound journeys only, and some airports may be excluded. Terms and conditions apply.
Jump to...
Beaches | Hotels | Nightlife | Food | Events | Things to do | Weather | Important information | Reviews |
---
What are the best beaches in Turkey?
Olu Deniz Beach - The sweeping beach that meets the famous Blue Lagoon, Olu Deniz Beach is a picturesque spot for swimming in the clear blue waters.
Sarigerme Beach - With a lush green background, soft sands and calm waters, Sarigerme Beach is a stunning beach that's a hit with families and couples.
Lara Beach - A perfect sunbathing spot in Antalya, Lara Beach is Blue Flag certified and has sun loungers, parasols and plenty of spots for food and drink.
Konyaalti Beach - With a stunning mountainous backdrop, this 7km long beach is a favourite with tourists staying in Antalya.
Belek Beach - Golden sands stretching to 16km in length, this beach is the place to go for family beach days, sunny swim sessions or watersport activities.
Gumbet Beach - One of Bodrum's best spots for diving and other watersports, this stretch of sandy shore is for the sea-lovers.
---
Take a look at some of our favourite
beaches in Turkey
here!
---
What are the top hotels in Turkey?
This destination is well known for its all-singing, all-dancing resorts and family-run boutiques, so it's hard to go wrong when you choose your place to stay in Turkey. From Alanya to Antalya and Kemer to Kusadasi, we've got an incredible range of Turkish hotels.
What's the food like in Turkey?
Combining flavours from Asia, the Middle East and the Mediterranean, Turkish cuisine is sure to get your taste buds tingling. Some of our favourites include:
Dolma – delicious vine leaves with vegetables, fruit, meat or seafood.
Ezogelin soup - a hearty, mint-flavoured soup made with lentils, pepper paste and spices.
Manti - a Turkish ravioli served with fresh yoghurt, melted butter, chopped herbs and chilli flakes.
Donner sandwich – different to the donner kebab at home, this kebab consists of thinly sliced meat stuffed into fresh bread along with tomatoes, onions, peppers and a cool dressing.
Baklava - the go-to sweet treat made from layers of filo pastry stuffed with pine nuts and steeped in syrup or honey.
Wondering what to drink? Try out traditional Turkish tea, or if you're looking for something stronger then try the nation's favourite spirit - raki.
Where's the best nightlife in Turkey?
When it comes to nighttime entertainment, Turkey doesn't disappoint. Whether you fancy some quiet evening drinks or a night out on the town, with a chain of lively resorts under its wing, Turkey will have night owls swooning over the clubs, bars and pubs on offer.
Marmaris is renowned for its vibrant night scene, boasting two buzzing bar-lined streets that come to life after sundown - one in the heart of the city and another close to the beach. Bursting with lively bars, cocktail venues and nightclubs, it's the perfect place to let your hair down.
Bodrum is another hotspot for some late-night entertainment, with a range of stylish bars and discos, keeping the party atmosphere alive from cocktail hour until the early hours. If you're looking for something a little quieter though, then Antalya nightlife takes a more laid-back approach. Here you're more likely to find cosy taverns, chilled-out cocktail lounges and gourmet food venues that double as bars in the evening. The Lighthouse Club in Side is a great spot for some live DJ sets, as well as drinks on the open-air terrace overlooking the breathtaking Aegean seascape.
What events can I go to in Turkey?
Antalya Sand Sculpture Festival (May) – Hosted on Lara Beach in Antalya, this festival is one for adults and kids alike, where you can see the amazing sculptures that have been created with sand!
Sunsplash Antalya (Summer) – A boutique festival hosted in Bodrum so you can enjoy live Djs and wellness workshops in the beachy holiday resort.
International Festival of Folk Music and Dance (August) – Discover traditional Turkish music and dance at this popular festival. A perfect way to explore Turkish culture.
Kaleici Old Town Festival (October) – A 4-day festival that combines culture, art and music where you can go and enjoy colourful exhibitions, street performances and concerts.
Things to do in Turkey
Visit the Turkish old towns
Tiled streets, cobbled paths and market squares - Turkey is a destination that does old towns oh so well. Discover the ancient ruins in Side or wonder at the Ottoman houses and stone tower in Kaleici. Where there's a harbour, there's fresh fish, so look for a nearby restaurant to try some delightful local seafood too.
Island hop around Gocek
Take a break from the mainland and discover the 12 beautiful islands of Göcek. The town, located between Dalaman and Fethiye, offers plenty of boat trips where you can explore the beautiful bays of the luscious, unspoiled islands. Apart from being an exciting adventure, it is a chance to dip into the clear waters and some boat trips even include snorkelling for experiencing the beauty of the underwater life.
A sunny day out at a waterpark
With Turkey's heat and a choice of fun-filled waterparks, this one's a no-brainer. In Antalya you can choose from Aqualand, Aqua Fun City or the Land of Legends waterpark for a day of fun under the sun. Over in Dalaman, take your pick from Atlantis Water Park and Aqua Dream Water Park in Marmaris, Sultans Aqua City in Fethiye or Oludeniz Waterworld Aquapark – there are so many to choose from!
Paraglide through Turkey's skies
Discover the stunning sights of Turkey from the sky. Those who live for an adrenaline rush will love paragliding in Turkey, as it's not only an amazing experience but gives you the best view of the Turkish coast that you could ask for – from above! Paragliding is available in many resorts across Turkey, but the most famous spot for it is Olu Deniz.
Take a Turkish bath
Holidays are relaxing, especially in Turkey, but make sure you truly unwind in a traditional way with a Turkish bath (Hammam). This cleansing treatment is similar to spending time in a sauna, typically detoxing in a hot room, then either plunging into or being splashed with cold water. After this process, bathers can receive a massage or chill out in a cooler room, leaving you feeling rejuvenated in the true Turkish style.
Go chasing waterfalls
Take a step back from the beaches and the resort centres, and experience Turkey's lush greenery. The Kursunlu, Manavgat and Duden Waterfalls offer a glimpse of the region's wonderful nature, with Kursunlu being set amongst pine trees and connecting seven ponds. Manavgat is the most popular waterfall and has the options of boat rides and entertainment available to make the most of the visit. The Upper Duden Waterfall is a picturesque rural scene whereas the Lower Duden waterfall is engulfed in water clouds and with a height that makes it best viewed out at sea.
---
Turkey tickled your fancy? Take a look at our
top 10 things to do
here!
---
What's the weather like in Turkey?
Turkey has a warm climate with year-round toasty temps and plenty of sunshine. Winter average temperatures sit around 18 degrees whilst summer highs can reach 30 degrees regularly.
| | | | |
| --- | --- | --- | --- |
| Month | Average temp. | Sea temp. | Hours of sunshine per day |
| Jan | 10 °c | 18 °c | 5 h |
| Feb | 11 °c | 17 °c | 7 h |
| Mar | 13 °c | 17 °c | 7 h |
| Apr | 16 °c | 18 °c | 9 h |
| May | 20 °c | 21 °c | 11 h |
| Jun | 25 °c | 25 °c | 12 h |
| Jul | 28 °c | 28 °c | 13 h |
| Aug | 27 °c | 29 °c | 12 h |
| Sep | 25 °c | 27 °c | 11 h |
| Oct | 20 °c | 25 °c | 9 h |
| Nov | 15 °c | 21 °c | 7 h |
| Dec | 12 °c | 19 °c | 5 h |
Important Information about travelling to Turkey
How long does it take to fly to Turkey?
It takes about four and a half hours to fly to Turkey from the UK.
What's the time difference between the UK and Turkey?
Turkey is two hours ahead of the time in the UK.
What currency do they use in Turkey?
The official currency of Turkey is the Turkish lira.
What language do they speak in Turkey?
The official language spoken in Turkey is Turkish.
Do I need a visa to visit Turkey?
British tourists no longer need a visa to visit Turkey.
Do I need any vaccinations to visit Turkey?
Please check with your healthcare provider for all up to date vaccination advice before booking your holiday.
Do I need to pay tax on my holiday to Turkey?
Customers currently do not need to pay tourism tax in Turkey.
Is Turkey safe?
The landscapes of Turkey are incredibly vast and there is only a small area of the country close to the border of Syria, which tourists are advised against travelling to.
What about the beach resorts?
As Turkey's beautiful beach resorts are hundreds of miles from these areas, the government advise that it is safe for British tourists to holiday here.
What does this mean for holidaymakers?
As with all trips abroad, they advise that holidaymakers should keep their wits about them whilst they're away. Each year British tourists make 2.3 million visits to turkey, with the large majority being trouble free. So you can sit back, relax and enjoy the gorgeous sunshine.
Will Covid-19 affect my holiday to Turkey?
We are currently closely following the Covid-19 situation and how it affects travel. You can find out the most up to date information about travel to Turkey on the FCO website.
---
Customer reviews
At On the Beach, we've sent many satisfied customers to Turkey for a bit of sunshine. But don't just take our word for it, read some of their 5-star reviews below.
Christopher Lewis:
Brilliant service brilliant holiday booked today with you for next year
Melanie:
3rd time I have booked with onthebeach. Have had great service from them on every occasion. Highly recommend them.
Paul Hunter:
On the beach is my preferred holiday provider because the holidays offered are great value, the cover is excellent and the app is super simple to use.
View destination on a map
Turkey Resorts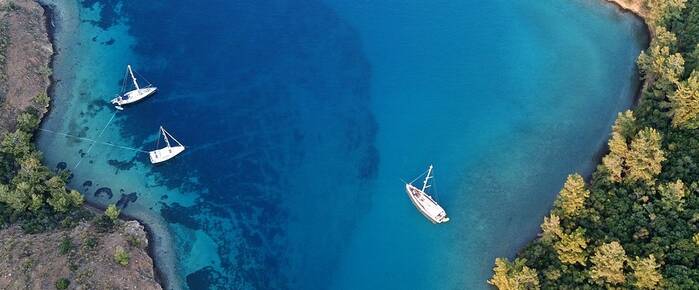 A family-friendly beach destination with vibrant nightlife, fantastic history and activities for all - Bodrum can put a smile on anyone's face.Destina…