Read more about Costa Calida
Spanning from El Mojón in the north to Águilas in the south, this sun-kissed stretch of coastline is one of Spain's best-kept secrets. From Roman emperors to ocean explorers, thousands of greats have called these lands home over the centuries - making it the perfect place to enjoy a taste of the traditional España. However, it's not all castles and classics…read on to discover how this up-and-coming Costa gives a contemporary twist to the traditional beach break.
Beaches
With approximately 250km of Mediterranean coastline and a stack of Blue flag Beaches to its name, Costa Calida is a beach-lovers dream. From gorgeous deep-golden stretches to secluded sandy coves and the even-warmer-than-the-Med waters of the Mar Menor, this up and coming Costa is definitely a destination after our own hearts. Head to the wide stretches of Puerto de Mazzaron for beaches packed with facilities and gently sloping sands. Plenty of amenities and a friendly atmosphere make this a firm family favourite. The palm-fringed sands of Playa Honda can be found on the Mar Menor headland and are the perfect spot for a day of relaxing with something for the whole family to enjoy.
Top tip
If you're seeking a beach off the beaten track, the golden sands of Calblanque are just the ticket. Tucked away close to the La Manga headland, this is a real wildlife hotspot, with rare birds and even rarer sea turtles calling the rugged bay home. As it's part of a protected nature reserve, there's plenty more here than sun, sea and sand, with inland adventures including clifftop walks, mine explorations and even fossil-hunting.
Food & Drink
With such a rich maritime heritage, it's no wonder that Costa Calidan dishes take their inspiration from the sea. Octopus, known as 'pulpo', is a firm local fave, roasted low and slow in a mouthwatering blend of wines, oils and spices. 'Cabalitos', which translates as 'little horses', is also a staple on many a tapas menu, teaming tender deep-fried shrimp with garlic oil to create a bite-sized bar snack. Plus, for dessert, sweet-toothed travellers are sure to devour the deliciously moreish pestiños - doughnut-style treats flavoured with sesame oil and sugar syrup.
Culture
Costa Calida's thousands of years of history lend themselves to an impressive cultural calendar, with events and celebrations to enjoy right through the seasons. Thanks to its mix of Medieval, Renaissance and Baroque influences, magnificent Lorca is a must-visit for history buffs, with its epic Easter Passion Parades drawing guests from around the globe. The annual Águilas Carnival is also hugely popular with the locals, bursting onto the streets around February or March each year with a magical medley of music, drama and dance.
Nightlife
The region of Murcia's thriving nightlife scene is fabulously varied, with both tunes and tipples to suit all tastes. For smooth jazz beats, La Puerta Falsa is the hottest spot in town, whilst Bro's ultra-luxe cocktail menu is the perfect partner for an elegant evening. If you fancy donning those dancing shoes, Donde Fidel's sizzling salsa club is also a must - and to drink in the stunning landscape, head to the Mirador Gastro Bar for some seriously Insta-worthy sunsets.
Important Information
Flight Time: 3 hrsTime Difference: +2hrs in summer, +1hr in winterCurrency: EuroOfficial Language: Spanish
Vaccination
For all up to date healthcare requirements, please check with your doctor before booking your holiday.
VisaBritish Passport holders don't need a visa to visit Costa Calida. Holders of other passports are advised to check with their national embassy for any visa requirements.
View destination on a map
Costa Calida Weather
Costa Calida translates to 'the warm coast' - and it certainly lives up to its name, with an impressive 80% chance of a bright day all year round. If you fancy slathering on the suncream for a good old sunbathe, July and August are your best bet, with the mercury soaring up to 29°C - and even during the cooler winter months, you can enjoy balmy highs of around 17°C.
Things To Do on Costa Calida Holidays
Mar MenorOne of the region's most treasured gems, this lagoon-like paradise is all that separates the stylish La Manga strip from the mainland. With over 9km of powder-soft sands to explore, along with attractions such as historic ports and healing mud baths, it's the perfect spot for an afternoon adventure. Cathedral de Santa Maria Dating back to Baroque times, this ancient place of worship is one of Spain's finest architectural gems, making it a must-see in Murcia. From the dramatic Bell Tower, which holds an impressive 25 ringers within its 300m height, to the cavernous interior, home to more than 20 cosy chapels, there's acres of artefacts to discover. Art fans will also adore the beautiful collection of Renaissance paintings, presented in the Cathedral's very own museum.Tentegorra AventuraMazes, high ropes, zip-lines - this outdoor wonderland has it all. With an activity list a mile long, it's fabulous for active families - with the laugh-a-minute laser paintball perfect for some kids vs. grown-ups fun. Water babies can also make a splash at the colourful aqua park, which comes complete with a giant pirate ship and family slides - and for a spot of relaxation, there's plenty of space to sunbathe amidst the gorgeous gardens.Ascensor PanoramicoFrom Roman riches to magnificent plazas, there's tons to explore in historic Cartagena - and to get a bird's eye view of its treasures, this jaw-dropping panoramic lift has got you covered. Rising almost 150ft into the city skyline, the glass-sided lift drops you off on a crane-style platform, which offers unbeatable vistas of the ancient amphitheatre and 14th century castle. At just a couple of Euros a pop, this is one great-value trip - just make sure you've got a head for heights!
Costa Calida Resorts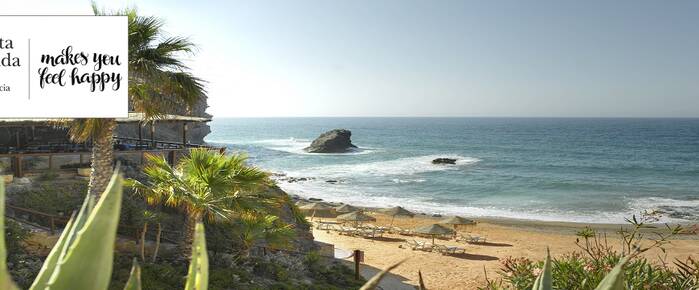 Cartagena has been a focal point of the Murcia region for thousands of years thanks to its highly sought after location on the Mediterranean Sea. Home…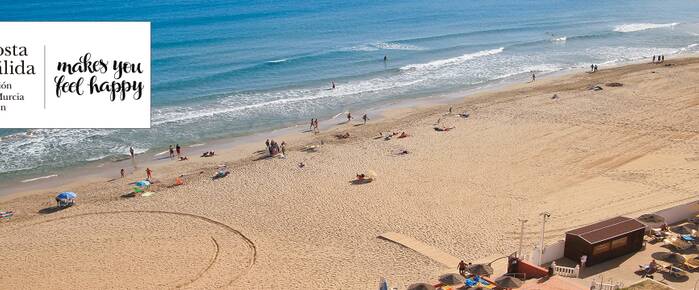 Taking pride of place on Spain's sun-drenched southern coast, this unique resort is one of Murcia's most magical hidden gems. With a slim spit of land…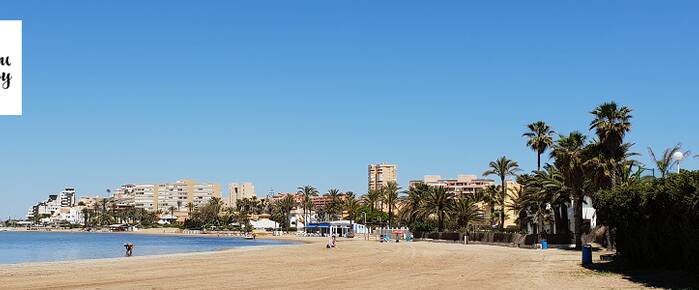 Located on Spain's south-eastern coast, the Murcia region has a rich history and culture, boasting influences from all around the world. Hit the beach…